AgriPlan (for farmers) and BizPlan are medical reimbursement programs that enable qualified small business owners to deduct 100% of federal, state, and FICA taxes for family medical costs, and on average save $4,000 or more a year. They are
legal plans that allow small business owners to take advantage of the same tax breaks as the big companies.

Key to these savings is the ability to declare medical expenses as a business expense rather than a personal deduction.
Based upon Section 105 of the Internal Revenue Code, Revenue Ruling 71-588 and Letter Ruling 9409006, AgriPlan and BizPlan are available to business owners nationwide and are perfectly suited for sole proprietors, corporations, limited liability companies, and partnerships.
AgriPlan and BizPlan give small business owners the ability to legally deduct 100% of family medical expenses including:
All health and qualified long-term care insurance premiums.

Out-of-pocket medical, dental, and vision costs.

Over-the-counter items such as cold medicine, contact lenses and cleaning solution, allergy medication, aspirin and more.
The bottom line? Real savings on medical expenses in excess of $4,000 a year.
To qualify, a business owner must be able to legitimately employ his or her spouse who becomes an employee in the business. The business owner provides a reasonable wage, reimburses their spouse for the family's medical expenses, and files required IRS forms.

AgriPlan and BizPlan's Unparalleled Administrative Advantages
Money Back Guarantee and industry exclusive Audit Guarantee

Support and guidance via our toll-free hotline

Efficient processing of eligible expenses

Timely mailing of year-end statement required for tax preparation

Complete compliance with IRS, DOL, and ERISA
AgriPlan and BizPlan Benefits Card (DEBIT CARD)
The AgriPlan and BizPlan Benefits Card streamlines reimbursement of medical expenses, validates eligible expenses, and pre-fills your critical year-end transmittal, taking work off your shoulders and ensuring the compliance of your Plan. The AgriPlan and BizPlan Benefits Card is the only one of its kind. No other administrator offers this feature! And, it's provided by TASC at no cost to you.
Benefits Card Offers Employers and Employees
Not a credit card. No fees. No finance charge. No interest.

Eliminates writing checks to both the merchant and to your employee.

Makes capturing small expenses easy, which add up to lots of extra money saved.

Automatically tracks expenses and pre-fills your year-end report transmittal.

Paperless to eliminate the clutter of keeping receipts.

Streamlines the plan by providing instant reimbursements.

Validates expenses using IRS-approved methods.

Ensures your Section 105 Plan Compliance.

Dependent Cards available.

One card to pay for all eligible medical expenses.

Reliable and secure MasterCard/VISA affiliation.

Available ONLY to AgriPlan and BizPlan Clients.
Carry Over Feature
TASC's Carry Over feature allows employees to carry forward the unused portion of their medical expense account to next the Plan year. And these unused funds keep carrying forward each Plan year until you need them. What a great fallback plan to have in place during a year of high medical expenses! All it takes is one accident or surgery to unexpectedly send your medical expenses skyrocketing for the year.
Click on the button below to open a contact form to get full details from a TASC representative. No obligation.
Be sure you allow popups on this page.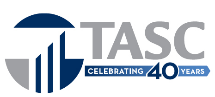 Fill out the form – Kevin Adams, Regional Sales Director for TASC will be in touch with you promptly to give you full details.

TASC
Kevin Adams, Regional Sales Director

Email: Kevin.Adams@TASConline.com
Phone: 502-338-4673
[/fusion_modal][/fusion_builder_column]
Get Started Now
Have all the details you need and ready to get going?
Click the Get Started Now button to fill in the quick application.
A TASC representative will contact you once the form is submitted.
Get Started Now