Client Eligibility Worksheet
AgriPlanNOW and BizPlanNOW Section 105 Health Reimbursement Arrangements (HRAs) save small business owners an average of more than $5,000 a year on their taxes. For those businesses with multiple employees, a cafeteria plan or Flexible Spending Arrangements (FSA, NESP/ NEFSA) may be better fit.
Please complete the form below – then click the Submit Button.
You will receive a Free Tax Savings Analysis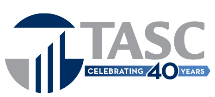 Kevin Adams, Regional Sales Director
Email: Kevin.Adams@TASConline.com